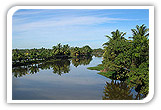 In the US and European countries the cost of medical & dental treatment is sky rocketing. In the US, more and more employers are moving away from providing medical insurance to employees for expensive treatment procedure. There is a long waiting period for dental treatments in the European countries. The volume of doctors from Kerala working in these countries is a testimony by itself regarding the quality & expertise they have in this field. The government of Kerala has introduced strict guidelines to the hospitals to ensure high quality and highest level of medical care competitive with any facility in developed countries.
Now patients around the world can come to Kerala for high standard dental attention at 1/10th of the expense. Since the dental procedures do not need the patient to be admitted in the hospital they can enjoy a vacation at the same time. We have a tour wing dedicated to arranging vacations for you with out interfering with the dental treatment. We also have an attachment with renowned ayurvedic centre so that you can enjoy an ayurvedic vacation along with your treatment. In short we provide you a great healthy vacation from the moment we pick you from the airport.
More than 250,000 patients every year showed that they overcome the prejudice about health care in Eastern countries by having a combined vacation with dental treatments. Medical tourism is particularly attractive in United States, Great Britain or Canada because there are long waiting lists for major dental treatments and because of the high dentistry costs.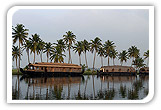 India, one of the prime tourist destinations in the world,has recently come up as a new destination for Medical and Dental Tourism. After Eastern Europe countries like Hungary, Romania and Czech Republic,India has become an increasingly popular opportunity where you can obtain really high quality dental treatments at extremely cheap prices compared with the UK, Germany, USA or Canada but also with the abovementioned Eastern European countries.
Indian private clinics offer health services and care on par with similar clinics in most developed countries, and the staff includes specialists trained at high international level. The possibility to benefit of an advantageous medical treatment and in the same time to enjoy this incredible tourist destination represent an attractive opportunity for many people who can in this way to combine the useful with the pleasure of a great exotic vacation.